Gift cards are a form of debit card that holds a certain amount of money and may be used to make a variety of transactions at a particular retail outlet. For instance, a $100 Nike Gift Card can be used to purchase Nike footwear, clothes, accessories, and other things ranging from $1 to $100.
The main objective of gift cards is to provide a brand with an alternate method of payment. As a result, payments are made easier. Gift cards, nevertheless, have found a new activity throughout time: they now act as a medium of trade. Gift card trading has emerged as a result of this and became a thing.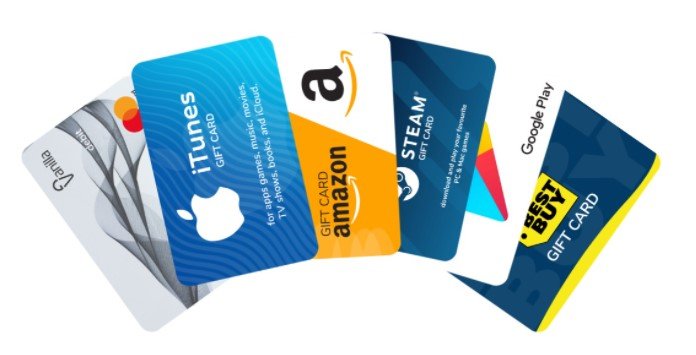 What Does it Mean to Trade Gift Cards?
In its most basic form, gift card trading is the exchange of gift cards for cash. Despite the fact that the concept of gift cards is a wonderful one, the percentage of these digital assets used by brands is currently low. Every year, about $1 billion in gift cards are left unused.
It's not that people like squandering them, but some people aren't doing anything about redeeming these cards despite the fact that they are useful to them, especially those received as gifts. For example, I would very certainly never redeem a Google Play gift card received as a gift because I don't need it, due to not being a game freak.
Instead of letting a gift card like that go to waste, I can now get cash back from it on thanks to the exchange of gift card for cash on reliable sites, called gift card trading.
Trading Gift Cards in Nigeria and Measures to Take
There is no denying that the use of gift cards in Nigeria has increased dramatically. Nevertheless, there is a new problem associated with selling gift cards in Nigeria: the country's high rate of gift card scams. Sadly, almost every Nigerian who owns a gift card has been a victim of this scam.
Gift card frauds can happen to the best among us, despite the fact that just a few card owners did not take the necessary measures. Below are some necessary measures to take:
Rates must be confirmed first
Despite the fact that gift cards are difficult to sell, many suppliers try to exploit sellers by offering reduction of up to 60% off the face value of the card. As a result, it is indeed normal to receive bids that are 20-30% below market value. However, you should endeavor to go for the best deals.
In reality, you should have a better idea of who is going to buy your gift card. This is because if you wish to sell a gift card, you'll need to disclose the hidden code and deliver it to the buyer. Furthermore, a dodgy buyer can take your card and use it without handing you your money once you've done that. Furthermore, when the buyer remains unknown, the likelihood of being scammed increases. This makes it more difficult to apprehend criminals. As a result, it is strongly recommended that you only use reputable selling websites.
Confirm that Cashout is quick.
A serious buyer should always be one that pays within minutes, whereby they use mobile payments for transfers instead of wire transfers that take up to two to three days. So within minutes after they verify the legitimacy of your gift card, you should see your cash in your bank account.
Conclusion
The good thing about gift cards is that they can be changed into cash and used to purchase whatever you want. Furthermore, selling your gift cards is simple. If you have a gift card and wish to exchange it for cash, I hope the information in this piece has helped you stay safe and avoid financial loss at the hands of thieves.