With the pace, space and popularity of video games, esports and online gaming tournaments is gradually turning into a decent career for game lovers so I have listed world best esports tournaments trending right now that you can join and earn a living from. The industries with gaming work field, gadgets, and other technical fields are exploring their sphere in such digital advancement with new developments and innovations.
Sporting tournaments and leagues are always popular, whether being organized over schooling or colleges for students or even done on international bases with great adventures and efforts. Despite being playful sports on grounds have you ever heard of Esports Tournaments and Leagues? Quite confused, don't be, esports is actually a new term that is being commercialized for online gaming tournaments and competitions.
Esports Tournaments is somehow a new trend of being entertain, career and earning for many people worldwide. The esports leagues are now being generated among live streaming websites or even on more broadens way over stadiums with live events under big sponsorships etc. If you are the fan of playing such online games over sites and even are addicted, then you can start up your career as being a professional gamer, a new earning profession which also swoops up the proverb of, "Game and Fame" in a precise manner.
If you want to participate or want to look a step ahead over such gaming profession then we are listing few of the Eleven World Best Esports Tournaments, that are actually categorized under numbers banners, sponsorships, and classified as Action, Defence, Racing, Sports,
Word Finder
Puzzles and Word Games, Battle Grounds, Leagues and many more.
World Best and Popular Esports Tournaments And Leagues: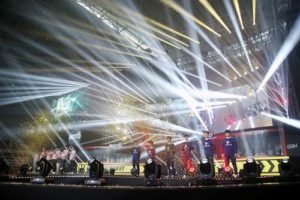 Apex Esport Tournament
This online streaming game tournament is an annual esport league that is held in the United States founded in the year 2009 by Johnthan Lugo. The competition entirely focuses on fighting games specifically on Super Smash Bros, Street Fighter, Marvel Vs. Capcom, Tekken, with many other side going gaming events on Pokemon, etc.
Battle.net World Championship Series
This specific online streaming game event is being organized worldwide actually is more focused on video games tournaments precisely branding under Blizzard Entertainment was firstly held in the year 2012. This gaming firm was in favor of stamping their games such as StarCraft II (SC2),
World of Warcraft (WoW)
. Later after 2012, the popularity of SC2 released the series and its events as the StarCraft Ii World Championship Series and still will continue with leagues sessions in coming years. The other gaming tournaments are played in Overwatch, Hearthstone, Heroes Of Warcraft, etc.
Call of Duty World Leagues
Call of Duty is always being one of the most favorite PC games, and this popular game is recently added up in the list of esport leagues on January 2016. This specific game is mostly played the game not only computers but even on PlayStations and other compatible gadgets globally. Currently, this gaming tournament is played on Called of Duty: Black Ops 4 for PlayStation4 and players are ranked with cash prizes in millions. Leagues and tournaments related with Call of Duty are held in various parts of the world specifically, Australia, Canada, Europe, Mexico, New Zealand, United States and other northern states and countries of America.
Capcum Cop
The game is a yearly esport tournament based on fighting games, and series targets explicitly on the Street Fighter series. This event was first organized by Capcum Limited, a Japanese firm that is known for developing and creating video games worldwide in the year 2013 featuring Super Street Fighter IV: Arcade Edition (2012 version), Ultimate Marvel vs. Capcum 3 and Street Fighter X Tekken series (2013 version). The online streaming gaming league is actually being organized and played by professional gamers of the United States.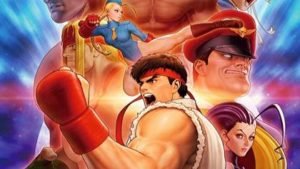 COBX Masters
COBX Masters is an Indian Esport Tournament that is organized and played in several cities of India. This is one of the trending esport championships which focuses on Dota 2 and CS: GO. The prize pooling of the tournament is 1 Crore as in Indian Rupee. The cities where COBX Masters Championship will help this year are Mumbai, Delhi, Chennai, Kolkata, Pune, Bengaluru, Hyderabad, Jaipur, Ahmadabad and Kohima with 20 participating teams.
Code Wars
This is actually an esport championship league that is being played nationwide. Code Wars is an Inter-school technology event help in India by Code Warriors, where gamers can feature many
online games like FIFA
etc. The first inter-school gaming event was held in the year 1997 and continued, but the informative content still lacks over official basis yet is popular in India.
Complete League
Complete League is non-professional yet popular esport league that was first over held in the year 2016. This amateur championship is the only largest non-professional Leagues of Legends circuit that primarily entertain people and players of Europe and North America. However, Complete League is being organized and played in many nations such as Canada, Europe, Mexico, United States Of America and other North American countries.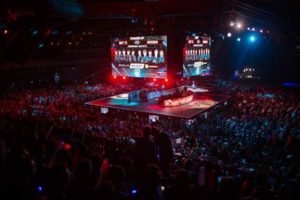 Cybergamer
This esport tournament and series of leagues are specifically for the players of Oceania Region, that gives the player a challenge, to stream up and win for games such as PUBG, Rainbow 6: Seige, Counter-Strike: Global Offensive, Fortnite, Call of Duty: Black Ops 4, StarCraft 2 and more. Cybergamer is held in nations like Austraila, Newzealand, and other Oceanic countries since 2017.
Dew Arena
Dew Arena is again an Indian esport championship that is primarily events in Gurugram a metro city of the nation. The competition was organized firstly in the year 2017, with an excellent pooling prize of 20 lakh (INR-Indian Rupee). The gaming event focuses on Dota 2 and CS: GO many national gaming sponsors follow that.
Dragon Ball FighterZ World Tour
The first league of this series was eventually organized in the year 2018 on global bases. The Dragon Ball Fighter Z World Tour is smash hit gaming tournament that streams on live events and targets on fighting games, series, and versions by Bandai Namco Entertainment, Inc.
eGames
This is precisely and international epsort tournament and league that is based on national participation as the team for categorized games. The first eGames event has organized in Rio de Janeiro, Brazil in the year 2016. The
eGame championship
trigger ematches free-to-play and multiplayer smite session. This eGaming firm is entirely an independent gaming event organization that is held on worldwide interfaces of the electronic gaming world.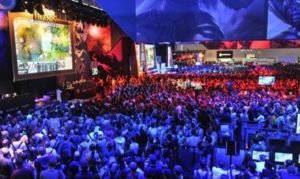 Conclusion
Gone are the days when we see video games as a waste of time because now people are playing games both for fun and for earning a living. Most high profile games like
PES 19
,
FIFA 19
,
PUBG
etc comes with multiplayer functions that allows you compete with your friends online. Thanks for reading my article on popular e sports teams, players and tournaments.